Phone / WhatsApp : +212 602 19 96 50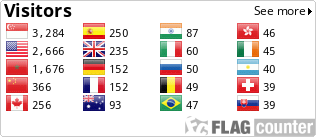 Explore the best of the Moroccan desert in a private excursion, tour, or day trip with our experienced tour guides.
Phone / WhatsApp : +212 602 19 96 50
2023 PRIVATE TOURS MOROCCO: TOP RANKED TOURS FROM MARRAKECH, MOROCCO DESERT TOURS
Exclusive Tours Morocco was founded by a group of friends with over 15 years of tourist expertise. We provide travels across Morocco, including the Sahara desert and Atlantic coast, from our base in Marrakech. The majority of our excursions begin in Marrakech, Casablanca, Agadir, or Fes. Join us as we share with you the treasures and experiences of Morocco!
Enjoy the exotic Sahara Desert with trips from ancient Marrakech to the timeless Zagoura and Merzouga deserts. You will travel through the beautiful Dades and Todgha Valleys where you will find camels waiting for you...
We offer private (guided) excursions in comfortable, air conditioned vehicles leaving from Marrakech, Fes, and Casablanca to exciting destinations throughout Morocco. All Day Trips include hotel transfers for your convenience.
During your tour, Private Tours Morocco offers both Standard and Luxury transfers from & to your destination including private airport transfers from Marrakech Manara and Casablanca Airports.
MARRAKECH PRIVATE TOURS TO SAHARA DESERT
We'll take you off the main path to experience a camel ride in and out of the dunes, discover shifting landscapes, tour Ait Benhaddou Kasbah, famed for movies like Gladiator, stroll through gorges of Todgha, and have the greatest time in Sahara, including a night in camp.
Travel in a comfortable, A/C private vehicle to the breathtaking Atlas Mountains and explore the Ait Ben Haddou. Enjoy a camel ride in Zagora Desert to private tent ...
Adventure Tour Enthusiasts will love this tour! We visit Ouarzazate ..where famous movies such as Lawrence of Arabia were filmed.
We offer excursions to the Atlas Mountains and desert of Merzouga with a night in the Erg Chebbi desert in a private tent as well as visits to the Dades and Todgha Valley.
FES TO MERZOUGA AND MARRAKECH PRIVATE DESERT TOURS
Fes desert trips and circuits to Marrakech include desert camp stays. Visit Ifrane and the Middle Atlas Mountains. We saw monkeys in cedar woodland. Fes tours focus Erg Chebbi desert exploration. We camp and listen to Gnawa musicians at night.
This itinerary takes you on a route to see most of the magical spots Morocco has to offer. Ride a camel into the dunes and sleep at a nomadic camp.
Travel from Fes to Marrakech on a 5-day desert tour, and spent a night beneath the stars in a traditional nomad's tent.
We discover Berber villages and a rose-filled valley, drive the 'road of 1,000 kasbahs' and explore Ait-Benhaddou and Ouarzazate.
AROUND MOROCCO TOURS FROM CASABLANCA AND TANGIER
We organise Casablanca culture tours to explore Fes, Chefchaouen and Sahara desert. Our tours finishing in Marrakech or any city your require as our tours may be customized depends on your requirements.
Tours from Casablanca including Moroccan imperial cities and Sahara desert invites you to discover the real Morocco and explore wonderful places. We organise guided Casablanca to Merzouga desert excursions.
Private day trips and

Marrakech excursions
Private Tours Morocco provides Private Day Trips to the Atlantic Coast (including Essaouira) and the Atlas Mountains to see the UNESCO site of Ait Ben Haddou. Please explore our day trips from Fes and Casablanca excursions for more details.
Visit Essaouira on a day tour from Marrakech. Just 2,5 hours drive from Marrakech, Essaouira is a charming coastal town with a picturesque medina and interesting history. Enjoy Beautiful beaches..
We will discover the splendid waterfalls of about 100 meters in height and a wonderful landscapes . A fair old walk down to the bottom of the waterfall where we will discover another lifestyle.
EXPLORE MOROCCO

AND RESERVE YOUR TOUR TODAY
We offers tours in Morocco, in the Sahara desert of Africa. Our travel company has recently added new attractive itineraries, day tours, and private tours.
The experienced Morocco professionals have the local knowledge to do what the guidebooks simply cannot - give you an insider's perspective on each destination and create a holiday experience you could not have on your own. With friendly attentiveness, they act as your personal concierge, ensuring your holiday is seamless and hassle-free. Our team members all speak English fluently, have deep knowledge of history and the tour destinations which they are eager to share, and are highly motivated, outgoing, caring, and fun. We are your local friends in unfamiliar places - already before your tour starts.