Phone / WhatsApp : +212 602 19 96 50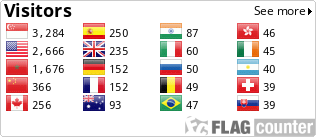 Explore the best of the Moroccan desert in a private excursion, tour, or day trip with our experienced tour guides.
Phone / WhatsApp : +212 602 19 96 50
MARRAKECH EXCURSIONS WITH EVERYDAY ACTIVITIES AND DAY TRIPS
Activities that are Exclusive to Marrakesh and Other Things to Do in Marrakesh
Explore different Marrakech activities based on your interests. Check out the list of exciting activities and adventures we provide in Marrakech and across the rest of Morocco.
Discover dozens of activities in Marrakech, tourist sites, and excursions that don't charge any additional costs and allow you to cancel at no cost. You may choose from activities such as trekking in the Atlas Mountains, riding camels across the desert, or participating in other entertaining and active pursuits in natural settings such as golfing or horseback riding.
MARRAKECH EVERYDAY ACTIVITIES AND DAY TRIPS
Tell us about your ideal Marrakech activity or trip, and we'll provide you many recommendations from knowledgeable people living in the area. Have a conversation to fine-tune, then book it when you're happy with it. You will get a terrific deal while also contributing to the community.