CONTACT:
Address :
Bab Taghzout
Ounk jmel n.210
Marrakech
PHONE/WHATSAPP:
+212 602 19 96 50
EMAIL:
privatetoursmorocco4x4@gmail.com
Contact us in

Private Tours Morocco
If you can't find what you're looking for online, please do not hesitate to contact us.
This form bellow is detailed form to reserve a tour. Pleas fill in the form and we will contact you to get best actual price. From budget tours and 3-star hotels, to VIP luxury trips; from small children to their parents and grandparents - we offers the flexibility that you can only get with an experienced guide.
Over the years, thousands of satisfied customers have told us what makes Private-Tours-Morocco their choice when traveling in Morocco.
Yet we offer much more than convenience. Morocco is our passion, and every moment of a tour with us is designed so you can experience the wonder, joy and miracle of this country.
Call us today and discover Morocco as you've never seen it before. Our team has first-hand knowledge of every inch of Morocco, which means the tour we design for you will be just right.
CUSTOMIZATION

OF ALL MOROCCO CIRCUITS
We're able to create the tailor-made experiences you've been dreaming of. Because we can.
RESERVATIONS

FOR OUR TRIPS
All our bookings are done by email or phone, so if you contact us to ask for availability we will be happy to offer you best possible price and we reserve your tour once you send us 30 % deposit payment.
CANCELLATIONS

FOR OUR TOURS
Refunds 50 % can be obtained if the cancellation is valid and the email is received 7 days before the start of the tour. No shows are considered as unvalid cancellations.
Phone / WhatsApp : +212 602 19 96 50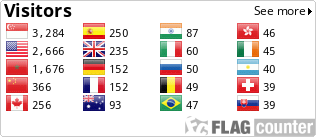 Explore the best of the Moroccan desert in a private excursion, tour, or day trip with our experienced tour guides.
Phone / WhatsApp : +212 602 19 96 50